The Management
Aarthi Educational and Charitable Trust is one of the Philanthropic institutions in South India, has played a pioneering role in changing the traditional ideas of charity and introducing the concept of philanthropy.
The Educational Trust is a registered charity established in 1997 by Thiru R. Srinivasan, B.B.M., MISTE (Managing Trustee) the younger son of Lion Dr. K.S. Rangasamy, MJF, an educationist, philanthropist and also the founder of KSR Educational Institutions, in the temple town of Tiruchengode.
The main purpose of the Trust is to raise standards in the education through student development and research programmes.
"Our knowledge and intellect will ensure the complete fulfillment of one's mission in life."
Education – A golden key that opens up a whole new world of opportunity, yet millions of the meritorious underprivileged are deprived of the same, especially the children. In the journey of their lifetimes, they walk in the narrow path of illiteracy, ignorance and poverty. Everyone has the right to get education and in line with this thinking Aarthi Educational and charitable Trust runs the following institutions ,
1. K.S.R College of Engineering
2. K.S.R Institute of Engineering and Technology
3. K.S.R Polytechnic College
The members of our management are
---
Chairman Cum Managing Trustee - Aarthi Educational & Charitable Trust
Mr. R. Srinivasan, BBM., MISTE.,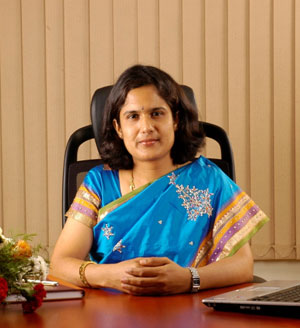 Trust Member - Aarthi Educational & Charitable Trust
Dr. Kavitha Srinivasan, M.A., M.B.A., P.hD.
Trust Member - Aarthi Educational & Charitable Trust
Mr. K. S. Sachin
---
Their constant involvement is a great support to the betterment of K.S.R. College of Engineering.